BUY QUIET USB AIR HUMIDIFIER & SAVE

USD

3.00!
Get the Quiet USB Air Humidifier you want at a price you're willing to pay — we're offering our selection of New Arrivals items for just USD 22.95, giving you 20% off the regular retail price!
Shop our store today for a specialty selection of top-grade designs and trends, all with a limited-time discount.
QUIET USB AIR HUMIDIFIER: VIEW DETAILS
colour:black/white
Material: AB
Product size: 103*103*218mm;
Humidifying Capacity: 30ml/h
Capacity: <1l
Noise: Less than 36db
Shape: Classic Columnar
Humidification Method: Mist Discharge
Timing Function: Yes
This fantastic product is just what you need; however, hurry up: the offer won't last long! So, please choose your favorite color and add it to your shopping cart.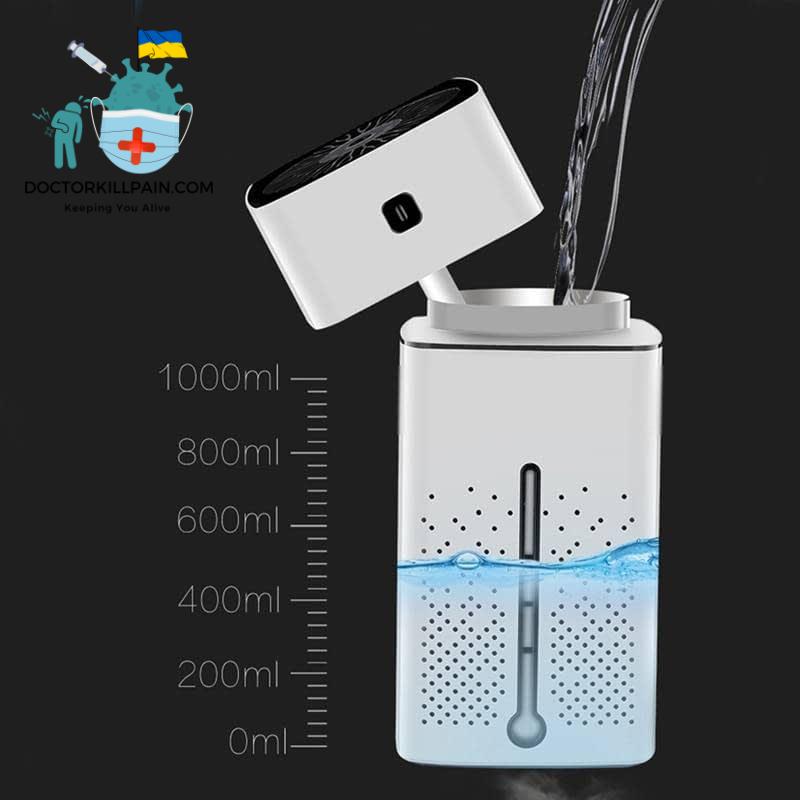 SPECIFICATION
Instructions for use:
The sponge stick must be thoroughly wetted for the first time using this product.
Otherwise, the humidifier will have little or no water mist!
If you have any problems with the product, please get in touch with me as soon as possible.
Package Contents:
1 * Humidifier
1 * USB cable
1 * Instruction manual
Only the above package content and other products are not included.
Note: Light shooting and different displays may cause the color of the item in the picture to be a little different from the real thing. The measurement allowed error is +/- 1-3cm.
PRODUCT QUESTIONS & ANSWERS
So, what do you make it from? What materials do you use?
We manufacture all our products, including the Quiet USB Air Humidifier, using the best available materials since we want to offer only the highest quality.
Then, what's so special about your Quiet USB Air Humidifier?
With the highest quality and lowest price, the Quiet USB Air Humidifier will let you safely enjoy your choice with no post-purchase regrets.
Does the price include taxes?
The terms of taxation will be applied to your purchase depending on your country's legislation. However, you can see the final purchase cost on the checkout page.
I can't see the price; please confirm.
You can order this item for USD 22.95.
So, do I violate any law if I post a picture of my purchase on Instagram?
It's OK to post the photo of your purchase anywhere you want. Furthermore, we'd appreciate that!
What's the best thing about your Quiet USB Air Humidifier from the previous buyers' perspective?
Previous customers have indicated many advantages in this product, and first of all, they mentioned its value for money. You can see the reviews in the "Feedback" section.
ORDERING & STORE POLICIES
Is it possible to get my order delivered to some other address?
We will deliver the delivery irrespective of your address or someone else's living place. So don't worry about it.
So, do you pack the orders properly?
We follow a strict policy of creating durable and secure packages that prevent the items you've ordered from being damaged. Therefore, you can be sure of the proper condition of your order upon arrival.
I'd like to order, but how many of these are in stock?
If you want to buy the Quiet USB Air Humidifier today, there are enough items left available for purchase! However, in the next 2-4 days the stock is expected to run low, which is why it is wise to place your order as soon as possible.
So, does the expected shipping time match the actual delivery period?
We perform in-depth research to evaluate the time of your Quiet USB Air Humidifier delivery as accurately as possible. Yet, some factors we cannot predict might slightly influence the shipping time.
Then, can I find the same Mist Purifier in a regular store?
If you find the same Quiet USB Air Humidifier offline, you will be dealing with a reseller. That's why you will need to pay a higher price for this.
Can you prove your store is reliable?
Our store has a reputation as a reliable supplier. Therefore, if you check our previous customers' feedback, you will see that plenty of current clients were already served by us.