STRIKE A DEAL! SAVE ON A PORTABLE WRIST BLOOD PRESSURE MONITOR TODAY!
Find the Portable Wrist Blood Pressure Monitor you've been looking for! Our store has just lowered our Portable Wrist Blood Pressure Monitor prices — get yours now for just USD 35.95! All orders are guaranteed:
100% satisfaction, backed by an easy return policy
Reliable, worldwide delivery
Just click the ADD TO CART button to buy today!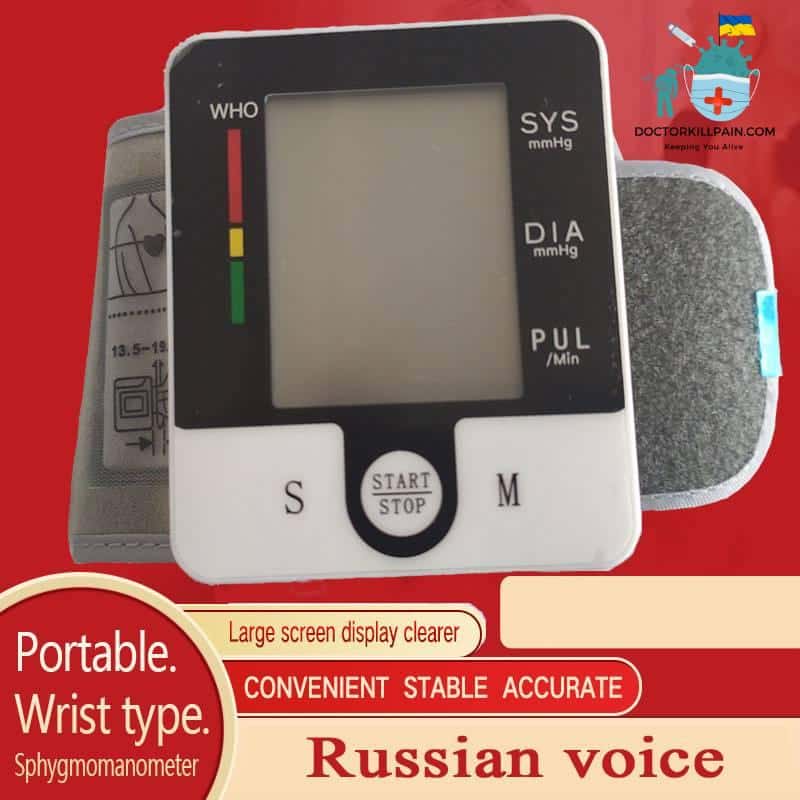 INFORMATION
Material: Abs
Size: 1 set
Feature: Russian/English voice
Any questions left? Then feel free to contact us in any convenient way, and don't be shy to ask anything you want to know because we're always happy to answer any question.
PRODUCT QUESTIONS & ANSWERS
Are the materials safe for the user? We use only quality materials when manufacturing our Portable Wrist Blood Pressure Monitor. So, there's no reason to worry. I want to buy the product you offer. But what makes it better than analogs? We strive to provide the best quality for reasonable money. Therefore, all our products match this standard, including the Portable Wrist Blood Pressure Monitor. I can't see the price. We're glad you have found it fascinating. But, unfortunately, the price is USD 35.95. So, click on ADD TO CART to make an order. Do I need to pay extra fees? When placing an order, you can see the final price. After that, no extra fees are necessary. Do you allow sharing photos of your product on social media? You can post any photos of our products wherever you want. Furthermore, we'd be grateful if you told your friends about our products and store. Will it be wise to order it? Stay confident! This product is of high quality. Meanwhile, the price is as low as possible.
ORDERING & STORE POLICIES
Can you deliver my package to an address different from my living place? If your address doesn't match the delivery address, it's not a problem! Despite that, we will send the package to any location you specify for us. I want to order multiple products. Is it possible? Feel free to fill your Shopping cart with any number of products because there's no limitation.
How can I buy the Portable Blood Pressure Monitor?
Click on the Ships From and Color and Plug Type you want to buy, then click ADD TO CART button. After that, you must indicate your first and second names, address, etc., and pay for the order. Then relax and wait! We will do everything possible to send your package in the shortest time.
I want another Portable Blood Pressure Monitor, but I've already placed an order! What should I do?
Feel free to contact our Support team members and describe the situation. After that, they will help you with your problem and change or cancel your order. Are you selling these legally? When selling the Wrist Blood Pressure Monitor With Voice For Low or High Blood Pressure and the rest of our products, we follow all the required rules and laws, so you have nothing to worry about. Can I find the same Large Screen Wrist Blood Pressure Monitor in a regular store? You might see similar items in regular stores, but the price will likely be higher than ours.