Rechargeable Clear-Sound Hearing Aids — 49% OFF! HURRY TO GET YOURS!
It's going fast, so get it now while you can. We've cut prices on this store's widespread Rechargeable Clear-Sound Hearing Aids for a 49% discount. So browse our fast-selling selection today and save USD 80.99. Limited-time offer while inventory lasts!
Rechargeable Clear-Sound Hearing Aids Information
Audiological Features:
·Low Equivalent Input Noise
·Super Clear Sound
· Low-Frequency Cut Filter
Functional Features:
·Integrated signal processing
·Balanced Armature Receiver
·MEMS Mic
·Volume Control Mode: Rotated VC 0~Max.
·Rechargeable lithium-ion battery
·Charging time: 3.5 hours
·Battery life: 25 hours per full charge
·Standby time: 1 year
Note:
1. Adjust volume to the minimum before wearing.
2. Choose an earplug of a slightly bigger size to avoid whistler.
3. Increase volume gradually to avoid a sudden increase in sound.
4. If you hear a howling, check whether the ear (silica gel) is appropriate and whether the plug size is tight, the proper choice of earplugs and plugged; make sure no air leaks. Please check the chat window and leave me a message if it still does not work.
5. Keep the ear plug clean.
6. Remove the battery if you don't use it for a long time.
We always try to make our clients happy with their purchases. Therefore, this product is ready to satisfy the most demanding tastes. No time to hesitate, time to act!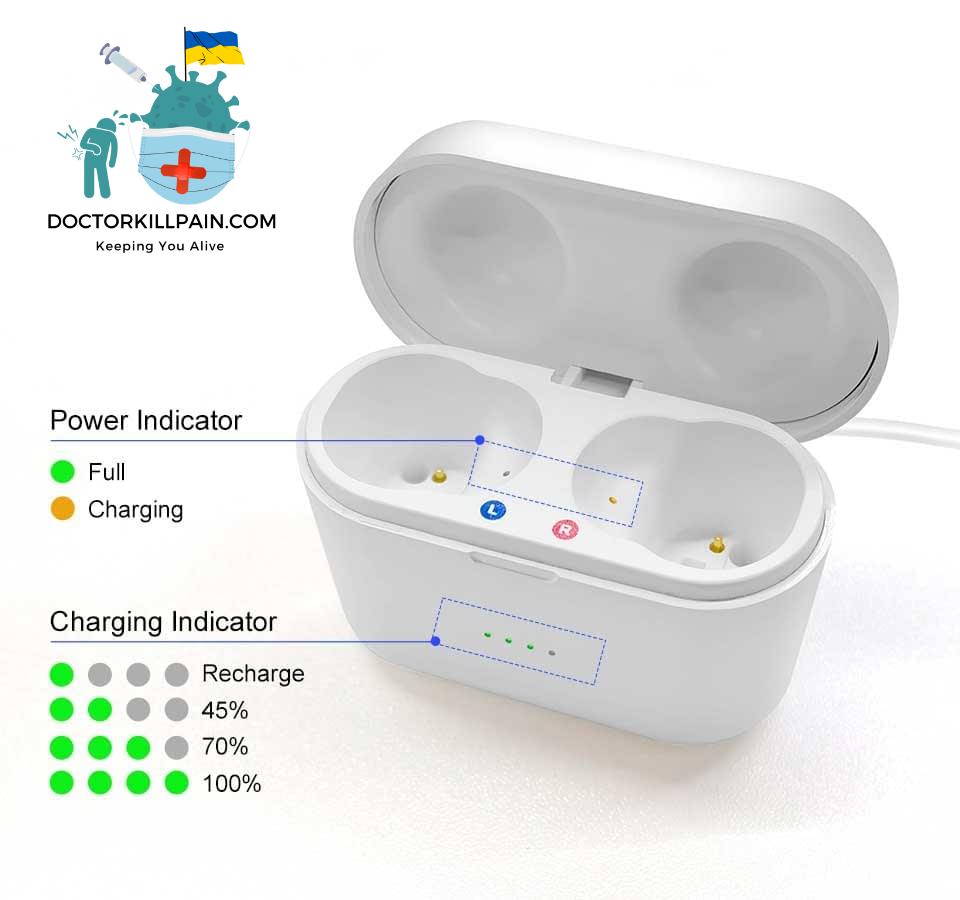 Rechargeable Clear-Sound Hearing Aids QUESTIONS & ANSWERS
What do you make it from? What materials do you use?
To create High-Quality Hearing Aids, we're explicitly using only materials of top quality. Thus, toxic and dangerous materials are out of the question.
Do the colors on the photos match the real ones?
The colors of the High-Quality Hearing Aids in the pictures match the real ones. However, please ensure that your screen settings let your device display colors properly.
Not sure this is affordable.
It's up to you to make the final shopping decision. First, however, we'd like to point out that USD 83.95 is relatively moderate compared to other market offers.
If I buy your Clear Sound Sound Amplifiers For Hearing Impaired People, do I also have to pay taxes?
Depending on your location, there might be taxes applied to your purchase. Similarly, you will be able to see the final cost of your order on the checkout page. Therefore, you are not supposed to pay the additional money after you've confirmed the order.
Is this product suitable for me?
It is one of the best market options for its value for money! Thus, we're sure you won't be disappointed.
Can I share my product feedback?
We respect our customers' opinions. Therefore, feel free to share your experience to help us get better.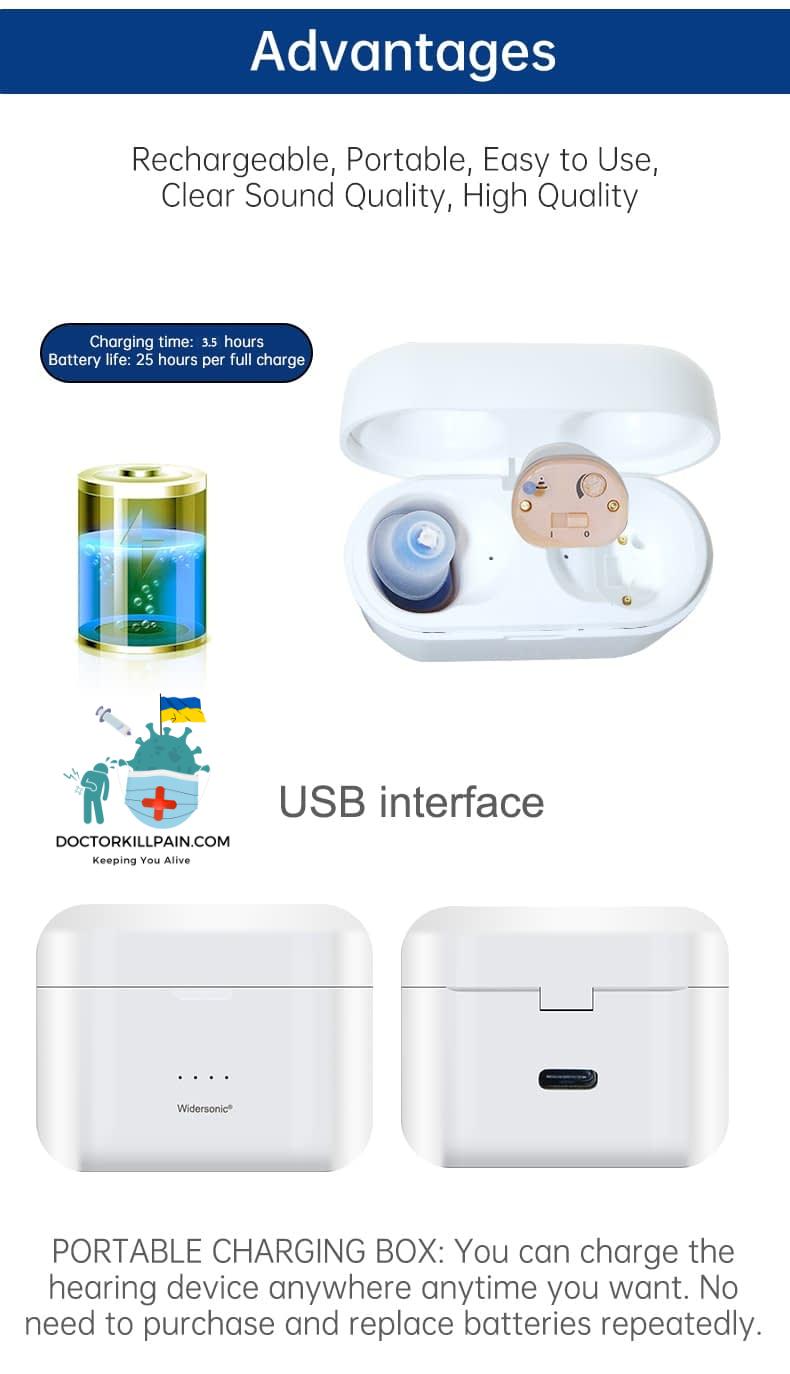 ORDERING & STORE POLICIES
Is it possible to get my order delivered to some other address?
It's unnecessary to arrange the delivery to your residence address if you don't want it. In other words, we will send your High-Quality Hearing Aids to any location of your choice.
Can I get a refund if my package is damaged during transportation?
Please let us know if anything is wrong with your order, indeed. After that, we'll look into the issue closely and fully refund the purchase if there's transportation damage.
There are purchase details that are not listed here. So how can I learn more?
If you have questions, please use the contact channels at the bottom of the page to ask for our support.
I ordered the High-Quality Discrete Hearing Aids, but then I changed my mind! So how can I cancel my order?
You can easily make the necessary changes or call off your order by contacting our support team. Thus, no worries.
Does anyone sell these offline?
You might see similar items in regular stores. However, the price will likely be higher than ours.
Is it a reliable store?
As you can see from our buyers' reviews. Therefore there is nothing to worry about. Similarly, we value our online reputation and do our best to treat the buyers with the highest quality service.
Check out more Fantastic Hearing Aids!