20%

OFF ADJUSTABLE FACE MASK HOLDER FOR KIDS: IT'S TOO GOOD TO MISS
We've got a steal of a deal that you can't pass on. Get our famous Adjustable Face Mask Holder For Kids for a limited-time price of just USD 7.95! Find your favorite Kids' Face Mask Holders from us and enjoy:
Superior quality and craftsmanship
A price that you won't see again (this sale won't be forever)
First-class customer service from a team ready to help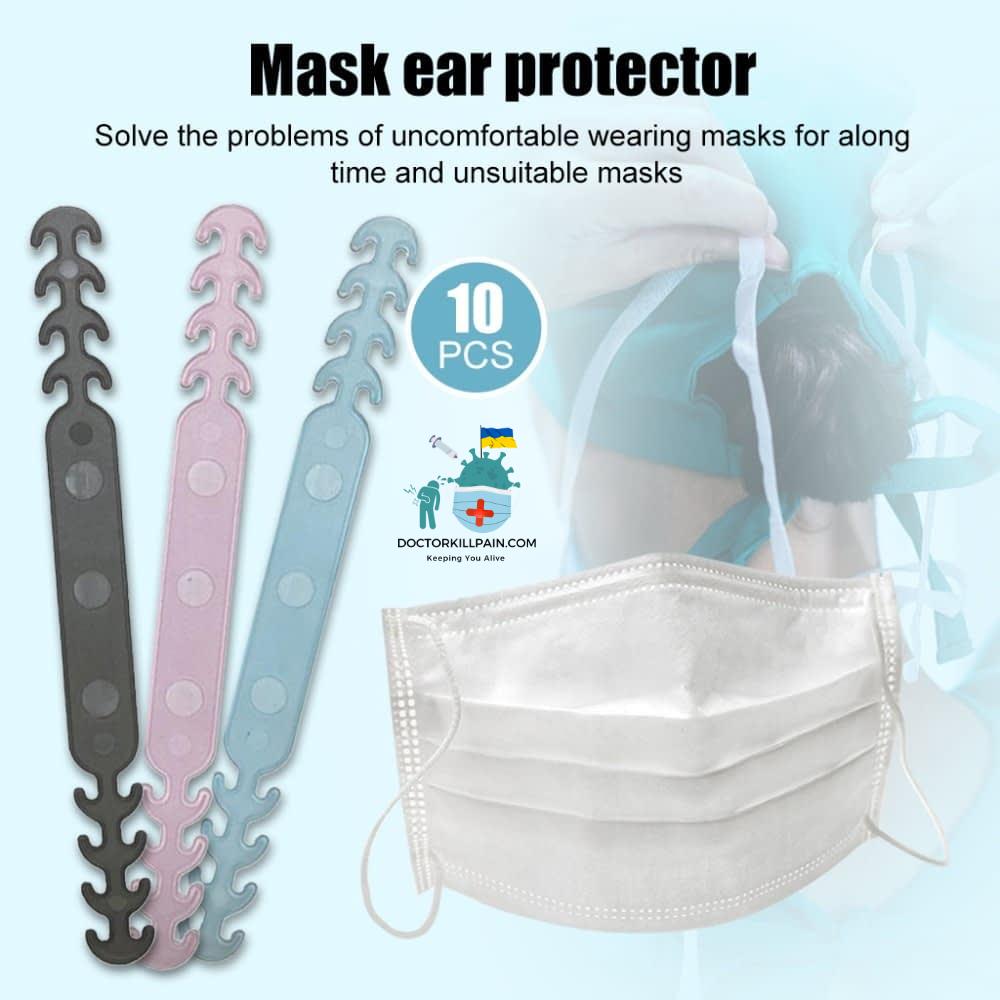 What makes our Adjustable Face Mask Holder For Kids so popular? Take a look.
---
ADJUSTABLE FACE MASK HOLDER FOR KIDS' INFO
Material: Plastic
Feature: Non-slip
Technics: Coated
For: Kids
So, does it look like an appealing offer? With its winning price – only USD 7.95, it certainly has an outstanding value for that money. Therefore, tap ADD TO CART and enjoy your purchase!
---
PRODUCT QUESTIONS & ANSWERS
Are the colors accurate? All the Adjustable Face Mask Holder For Kids colors on the photos are true to life. Please note, however, that the screen calibration of your device may distort them a little.
Can you guarantee that your products meet all the manufacturing standards and requirements? We want to treat our customers with the highest quality offers, and the same goes for our Adjustable Face Mask Holder For Kids. Therefore, we pay close attention to our manufacturers' records.
Are you sure this is affordable for me? Please, note that you're unlikely to find an offer that is as tempting as this one. It's only up to you to make the decision, but we'd like to remind you that the number of goods is limited.
Is it the final price, or do you also include taxes in it? The terms of taxation will be applied to your purchase depending on your country's legislation. However, you can see the final purchase cost on the checkout page.
Can I share my opinion on the purchase? We respect our customers' opinions. Therefore, feel free to share your experience to help us get better.
I can't make up my mind. Maybe it's not a good idea to buy it? View the picture gallery, read the product description, review the customer reviews, and see if the Face Mask Holder For Kids meet your requirements. We're sure you won't regret it because it has good value for money.
---
ORDERING & STORE POLICIES
I ordered several units of the same product. Will they arrive separately? All your packages should arrive simultaneously, so there's no need to visit your post office several times.
Do I have to indicate my address? Can I request the package to be sent somewhere else? The package goes to whatever address you choose. So you can safely send the order to another person.
Does the time of the Face Mask Holder For Children delivery depend on my choice of payment method? We always do our best to fulfill your order as fast as possible. You can choose any payment option you like, but it won't impact the delivery time.
How can I get help with my Adjustable Face Mask Holder For Kids purchase? You will find the contact details of our support team at the bottom of the page, so feel free to get in touch with our service with any questions about the Adjustable Face Mask Holder For Kids.
Are you authorized to sell these? Because I don't want illegal stuff. There is no reason to worry about this because we've got all the permits required for selling these products.
Ok, I like the product, but can you prove your shop is real? Thank you for the question. Please pay attention to the feedback our previous buyers provided us with. It demonstrates our proper business record!