HAT WITH FACE SHIELD — 17% OFF! HURRY TO GET YOURS!
It's going fast, so get it now while you can. We've cut prices on our famous Face Shield Hat Visor at this store for a 17% discount. So browse our fast-selling selection today and save USD 2.00. Limited-time offer while inventory lasts!
HAT WITH FACE SHIELD INFORMATION
Just look at these exceptional features of our Unisex Face Shield Hat! You certainly are going to love its high quality and practical design.
PRODUCT QUESTIONS & ANSWERS
Do your images give a clear picture in terms of colors?
The Hat With Face Shield colors in the pictures matches the real ones. But, please ensure that your screen settings let your device display colors properly.
How can I be sure the Face Shield Hat with Removable Visor can beat the competition?
The Hat With Face Shield price is better than what other stores ask because we work directly with the manufacturers.
Will I have to pay extra fees when buying your Protective Face Covering Hat For Women or Men?
When placing an order, you can see the item's final price, including all the fees. So, no additional fees are charged after you have confirmed the order.
The low price casts some doubts. Do you save on the quality of the Hat With Face Shield?
We work directly with the suppliers. Thus, we can cut down the expenses on logistics.
Is it OK to share a photo of your product on social media?
We appreciate our customer's opinion of our products. So, feel free to share your experience.
I'm not sure the Hat With Face Shield will suit me. I don't want to order and then regret it.
We will undoubtedly return the money if you don't like what you got for whatever reason,
ORDERING & STORE POLICIES
What happens if my order is lost or comes damaged?
We are fully responsible for your package. Therefore, we will return the money if it breaks or gets lost.
Is the package secure?
No worries. We pack our products properly, so your Protective Face Covering Hat For Women or Men will arrive in top condition.
How can I learn more about the terms of the purchase? Unfortunately, I can't find the info page.
You can quickly contact us through any contact channels listed at the bottom of the page. After that, we'll reach out to you at short notice and answer all your questions.
Is it available for purchase now?
You can safely place an order if the ADD TO CART button is active.
Are you authorized? If I order my Safety Face Shield Cap With Removable Visor, will I get a legal product?
As we work directly with the manufacturers, all the products we distribute are licensed.
Can I go and buy the identical ones offline?
You're not reasonably likely to find the items with all these variations offline. Moreover, if you find them, the prices can be significantly higher.
DR. KILL PAIN Face Shield Hat Visor size: 14 * 12 * 12cm
Product packaging: OPP
Packing size: 14 * 10 * 5cm
The product features multiple colors and materials: black, white, and pink, with removable and reusable PVC transparent plastic film.
85% cotton, 15% polyester fiber.Unisex men and women design. A protective baseball cap is a drip-proof, saliva-proof, and mosquito-proof hat, which can protect the eyes, mouth, face, and nose in all aspects. (PS: When the indoor temperature is low or the air humidity is high), smoke will inevitably be generated during exhalation.
Adjustable outdoor sun hat size: head circumference 21.7 inches-22.8 inches / 55-58 cm transparent compartment size: 15.35 inches x 11 inches (removable) PS: Please consider before you can size the baseball cap.
To make the transparent film smoother, we recommend rolling it up first and packing it in a pocket or bag.
Safety application: The protective cap can effectively prevent liquid from splashing everywhere. Whether you enter a public place, crowded place, or outside, this splash-proof and splash-proof cap can protect you.
It can be used for outdoor activities, supermarkets, parks, public transportation (taxi or bus), school, travel, and work—the best gift for you and your family and friends.
Comfortable, light, and breathable. The transparent material is waterproof, dustproof, sunproof, not smoking, and has good air circulation. Translucent and transparent designs are placed in a bag or pocket.
Features: Effective separation of saliva carrying the virus. Waterproof and dustproof,
High-quality cotton material, adjustable size, very suitable for adult men and women.
Fully adjustable: The angle of the sun visor is easily adjusted according to your preferences to block sunlight or widen your line of sight.
Features
The lens is also removable for easy cleaning. Please place the sun visor in a scorching place for a long time to extend its service life of the sun visor.
Specifications: Material: cotton + TPU
Applicable gender: neutral
Applicable age: Adult
Style: Casual style
Features: soft, comfortable, unique, beautiful, stylish
Applicable occasion: any suitable occasion
How to use: as shown in the picture
Product material: cotton + TPU
Package list: 1 hat + protective mask
Notes:
1. 1 inch = 2.54 cm
2. Please measure it yourself to choose the right size.
3. Due to the difference between the different displays, the picture may not reflect the actual color of the item. Thank you!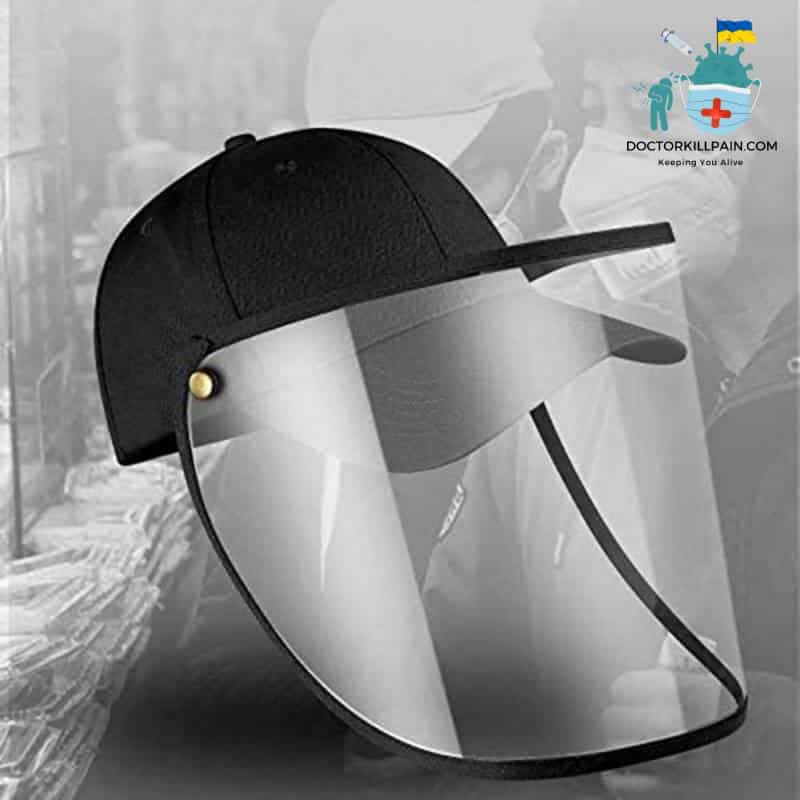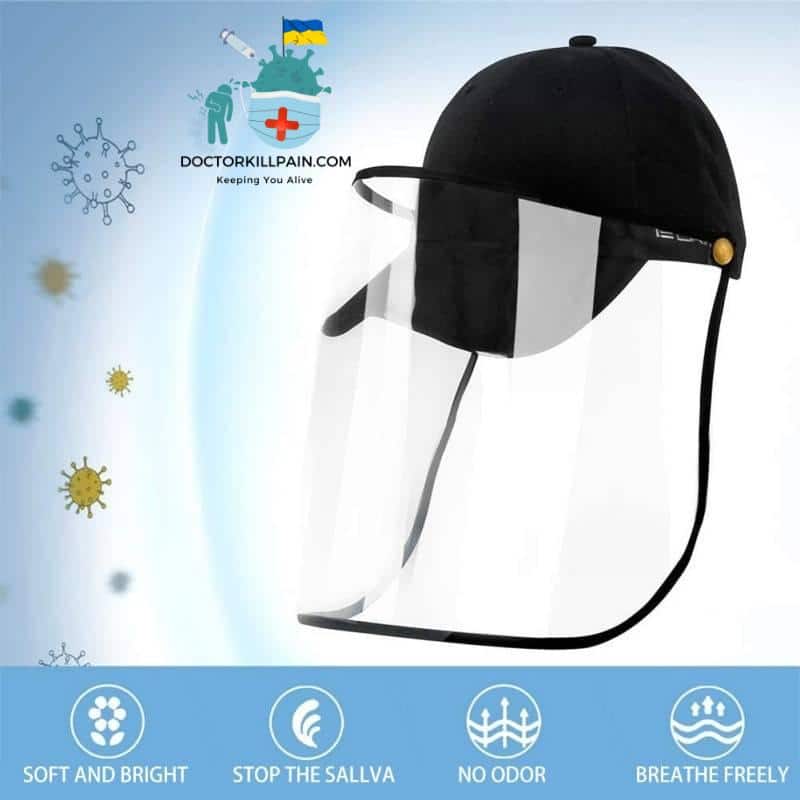 Kid Size: