BABY HAT WITH REMOVABLE FACE COVER (0-3 YEARS) — 17% OFF! HURRY TO GET YOURS!
It's going fast, so get it now while you can. We've cut prices on our popular Hat with Protective Mask For Babies for a 17% discount at this store. So browse our fast-selling selection today and save USD 2.00. Limited-time offer while inventory lasts!
Hat with Protective Mask For Babies DETAILS
Material: Cotton
Gender: Unisex
Feature:
Waterproof and dustproof, high-quality cotton material

The Perimeter: About 46cm-48cm, suitable for 0-3 years old kids
A transparent bezel design with a wide view is removable. So it can become a normal hat if you don't need it.
It can be used outdoors or at work

, the best gift for you & your family & friends.
Package Contents:
As you can see, we offer you a high-quality item for a reasonable price. Moreover, it'll become yours for only $9.95, so grab it before we run out of stock!
Hat with Protective Mask For Babies QUESTIONS & ANSWERS
Why are your products better than the offers in other stores? We strive to provide the best quality for reasonable money. Therefore, all our products match this standard, including the Baby Hat with Removable Face Cover (0-3 years). Can I be sure that your goods meet all the manufacturing standards? We can assure you that our goods, including the Baby Hat with Removable Face Cover (0-3 years), strictly live up to the necessary manufacturing standards because we care about their quality. I have doubts about whether this is affordable. We have analyzed the market and cut down our expenses as much as possible. That's why we're positive you won't find a better price. Is it the final price, or do you also include taxes in it? Whether your Hat With Anti-Coronavirus Face Cover For Babies is subject to taxes is defined by your local legislation. In any case, the checkout page will show you the final price, including taxes (certainly, if they are applicable). What if I don't like it after it comes in the mail? Check the media files to examine the product before purchasing it carefully. However, if you're still not happy with your Hat With Anti-Coronavirus Face Cover For Babies, you can ask for a refund. Am I an intelligent shopper if I buy it? The first impression is usually the right one. So if you feel you want it, go ahead and place an order!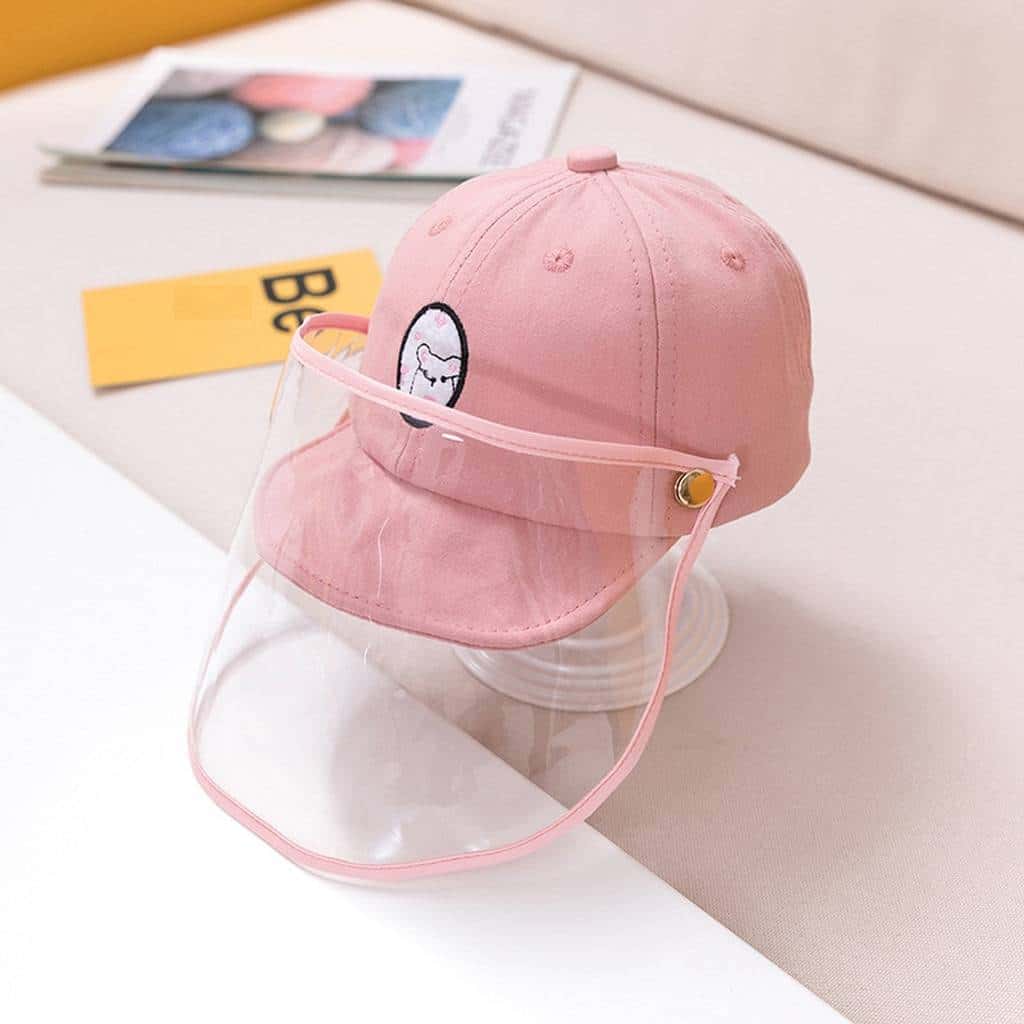 ORDERING & STORE POLICIES
How do you avoid your products breaking on their way to customers? We follow a strict policy of creating durable and secure packages that prevent the items you've ordered from being damaged. Therefore, you can be sure of the proper condition of your order upon arrival. I want to order multiple products. Is it possible? Please, order as many products as you want because there are no limitations. Will the shipping time change depending on the payment option I use? The order delivery time does not depend on the payment method you use to pay for the purchase. In other words, it doesn't matter how you pay. OMG! I've placed an order, but I think I've picked the wrong color! What do I do? There is nothing to worry about. However, you need to contact our support managers and inform them about your order to change or cancel it. The products look interesting, but is your store trustworthy? We value our reputation and want to bring joy to each of our customers. Check out what our clients tell about us in their reviews, so you can see that they got what they were expecting! On what legal basis do you sell these? There is no reason to worry about this because we've got all the permits required for selling these products.